Hilton Head resident, Jim Daniel, joins the Meals on Wheels, Bluffton-Hilton Head's Board of Director – first order of business to lead strategy planning
Hilton Head Island, SC, July 15, 2022 – Jim Daniel, a local resident with years of business experience, will join the Meals on Wheels, Bluffton-Hilton Head agency's board of directors effective immediately.
"When I was approached about considering a position on the board, I was motivated by observing the dedication of the volunteers and leaders who are involved and serving people in need of a basic human requirement – food," said Daniel.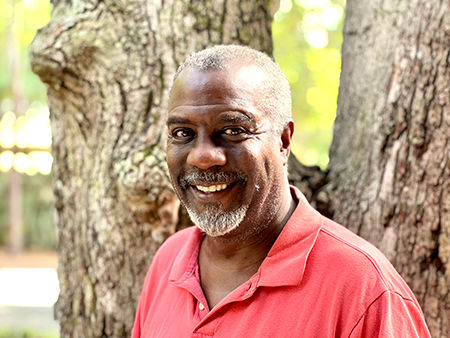 Daniel and his family have been Hilton Head Island property owners for 20 years, part-time 12 years and full-time the last eight years. Originally from Connecticut, Daniels and his wife are the proud parents of three adult children and nine grandchildren.
"I first visited Hilton Head 50 years ago and fell in love with the setting and the people, particularly the Gullah Heritage," said Daniel. "Hilton Head became a regular vacation stop over the years and despite all the changes I have seen take place over the years, it has never lost its charm and appeal for me. So, when I started looking at retirement from my career in the insurance industry, I never considered any place I would rather live."
"Jim will be a great addition to Meals on Wheels, Bluffton-Hilton Head," said Joe Scalzo, chair of the board of directors. "His desire and passion to give back to our community will be a huge asset to support the agency and address the growing problem of food insecurity for those we serve."
"I believe my background and experience in organizational development and leadership should mesh well with the plans and objectives of Meals on Wheels," said Daniel. He looks forward to providing input and support in all aspects of the organization's activities.
Meals on Wheels, Bluffton-Hilton Head - The Power of a Knock on the Door
Meals on Wheels, Bluffton-Hilton Head is a local nonprofit 501-C3 agency that enhances the life of homebound individuals and seniors in our community by providing nutritious meals, personal interaction, and independence. Meal on Wheels, Bluffton Hilton Head is wholly dependent upon contributions from local charities, foundations and agencies, service organization, corporate sponsors, churches, and individuals. Over 300 nutritious hot meals are delivered Monday through Friday, and one frozen meal for Saturdays by over 200 dedicated volunteers. The need continues to grow and by year end, over 33,000 meals will be delivered compared to 18,463 in 2019, prior to the COVID outbreak. With the growing price of food, this outreach to fight food insecurity faced by our most vulnerable neighbors, is more critical than ever. To donate or volunteer visit www.lowcountrymow.org or call 843-802-0919. Meals on Wheels, Bluffton-Hilton Head is affiliated with Meals on Wheels, America and is a United Way of the Lowcountry supported agency.