Neal Fitzpatrick to serve as Secretary of the Board
Hilton Head resident, Neal Fitzpatrick, joins the Meals on Wheels, Bluffton-Hilton Head's Board of Directors to serve as Secretary of the Board
Hilton Head Island, SC, April 14, 2023-Neal Fitzpatrick, a local resident with years of business experience, will join the Meals on Wheels, Bluffton-Hilton Head agency's board of directors effective immediately.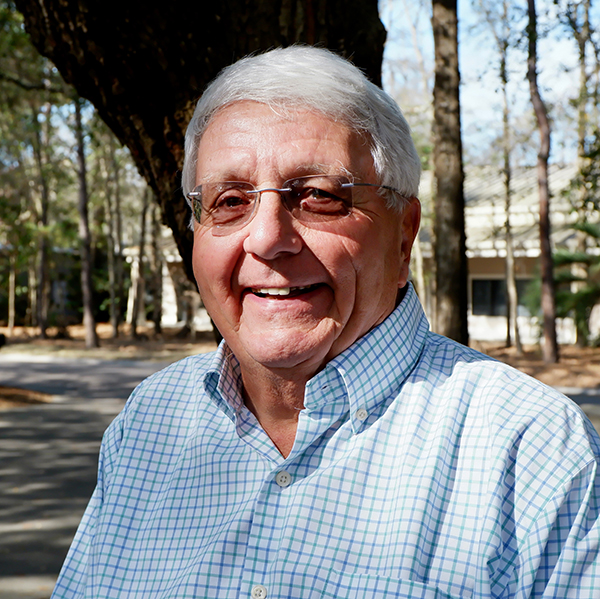 "When I was approached and asked to consider a position on the board, I was already aware of what the agency offered because me and my wife had been volunteering delivering meals to the clients for the past two years," said Fitzpatrick.
Fitzpatrick moved to Hilton Head Island in 2019 from Connecticut. There he served as a volunteer with numerous businesses, community, and non-profit organizations throughout his career. A graduate of the University of Connecticut, he built a career in international and domestic banking and corporate management in Connecticut and New York City.
About Meals on Wheels, Bluffton-Hilton Head
Meals on Wheels, Bluffton-Hilton Head is a local nonprofit 501-C3 agency that enhances the life of homebound individuals and seniors in our community by providing nutritious meals, personal interaction, and independence. Meal on Wheels, Bluffton Hilton Head is wholly dependent upon contributions from local charities, foundations and agencies, service organization, corporate sponsors, churches, and individuals. Nutritious hot meals are delivered Monday through Friday, and one frozen meal for Saturdays by over 200 dedicated volunteers. The need continues to grow and by year end, over 33,000 meals will be delivered compared to 18,463 in 2019, prior to the COVID outbreak. With the growing price of food, this outreach to fight food insecurity faced by our most vulnerable neighbors is more critical than ever. To donate or volunteer visit www.lowcountrymow.org or call 843-802-0919. Meals on Wheels, Bluffton-Hilton Head is affiliated with Meals on Wheels, America and is a United Way of the Lowcountry supported agency.